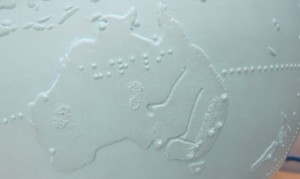 The Australian and New Zealand Accessible Graphics Group (ANZAGG) is a standing subcommittee of the Round Table.
Accessible graphics are those which can be accessed by people with a print disability. Methods to make graphics accessible may include clear print enlargement, tactile graphics, descriptions, 3D printing, image recognition software, haptics, audio labels, sonification and refreshable graphic displays.
ANZAGG serves as a forum for sharing views and information about accessible graphics. It is open to anyone in Australia and New Zealand with an interest in accessible graphics  – consumers, producers, teachers, disability support staff, parents, producers of print graphics, and more.
The ANZAGG's Terms of Reference (.doc) were adopted in October 2015 and are currently under review.
News
ANZAGG is forming working groups to discuss and investigate areas of specific interest. Please contact leona.holloway@monash.edu if you would like to contribute to one of the following areas:
best practice for teaching tactile graphicacy
setting up a shared repository of tactile graphics masters
standards and guidelines for tactile graphics production
The 2017 meeting of ANZAGG was held in Perth on Monday 8 May. Please refer to the 2017 ANZAGG Meeting Minutes for details and reports.
The first meeting of ANZAGG was held on Sunday 15 May 2016 as part of the Round Table Conference in Melbourne. Please refer to the 2016 ANZAGG Meeting notes for details.
Communication
Accessible Graphics listserv
The Accessible Graphics listserv is the group's main communication channel. It is a great place to keep up with the latest news relating to accessible graphics and to ask questions of fellow experts.
To join the list, send an email from your preferred account to accessiblegraphics-request@freelists.org with "subscribe" in the subject field.
Alternatively, visit the list page at http://www.freelists.org/list/accessiblegraphics. Under "choose an action", select "subscribe".
To post to the list, simply send an email to accessiblegraphics@freelists.org.
ANZAGG facebook group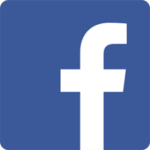 Links to news items and websites relating to accessible graphics are shared regularly in the ANZAGG facebook group. It is also an open forum for questions and contributions.
Information and Resources
---
Last updated: May 18, 2017 at 21:41 pm